Insignia Training Partners, LLC was originally launched to support an opportunity to identify and provide contract instructional designers for a very large ILT-to-WBT conversion project in the communication industry. Since that project, led by founder Ann Debus, we have gone on to provide outstanding and talented resources, including contract instructors, instructional designers, and learning administration support, for other Fortune 500 organizations looking to outsource or augment their training delivery and development initiatives. Through client Xerox Learning Services, Insignia has provided instructors and designers to a long list of their learning clients, including Amex, Microsoft, Lilly Pharmaceutical, BP Oil, Mercedes-Benz Financial, Harvard Drug Group, Sandy Corporation, Ford Motor, Consumers Energy, Raytheon Professional Services, One Blood Inc., Conduent (formerly Xerox Business Services), GP Strategies, Hertz Rental Car, and Chewy. Now led by Bernie DeSantis, Insignia continues to have a warm and valuable consultative relationship with Ann Debus.
Insignia Training Partners, LLC is located in Southeast Michigan and has been in operation since 2007. At Insignia, our goal is to support our client's efforts to increase the value of their people and business processes through the design, development, and deployment of effective performance-based learning solutions aligned with their strategic business goals. Insignia's value is in our ability to build and nurture a trusting and long-lasting relationship with our clients by consistently providing the perfect resources for their learning projects. We achieve this success with and through our vast network of exceptionally talented and experienced learning and development resources. Insignia is passionate about working with the best in the learning industry and is immensely proud of the experienced and talented network of resources that allow us to respond quickly and appropriately to a client's needs. Insignia has a network of hundreds of experienced learning resources whose knowledge, qualifications, and skills are current and compelling and bring immeasurable value to our client's projects.
Our network includes experienced instructional designers skilled in the development of ILT, e-learning, and blended solutions; virtual and classroom instructors; virtual event producers; curriculum designers; project managers; and learning strategists. These highly qualified professionals bring years of practical experience in their respective disciplines, as well as knowledge and experiences that span across countless topic areas, organizations, and industries. Our network of resources can design, develop, and instruct curriculum for virtually any standard, custom, proprietary, or industry-specific topic.
We are specialists in designing, developing, and managing training programs for thousands of employees across national and international locations.
Unleash your potential with our customized training solutions.
Schedule a no-cost discovery meeting from our online calendar that works for your busy schedule.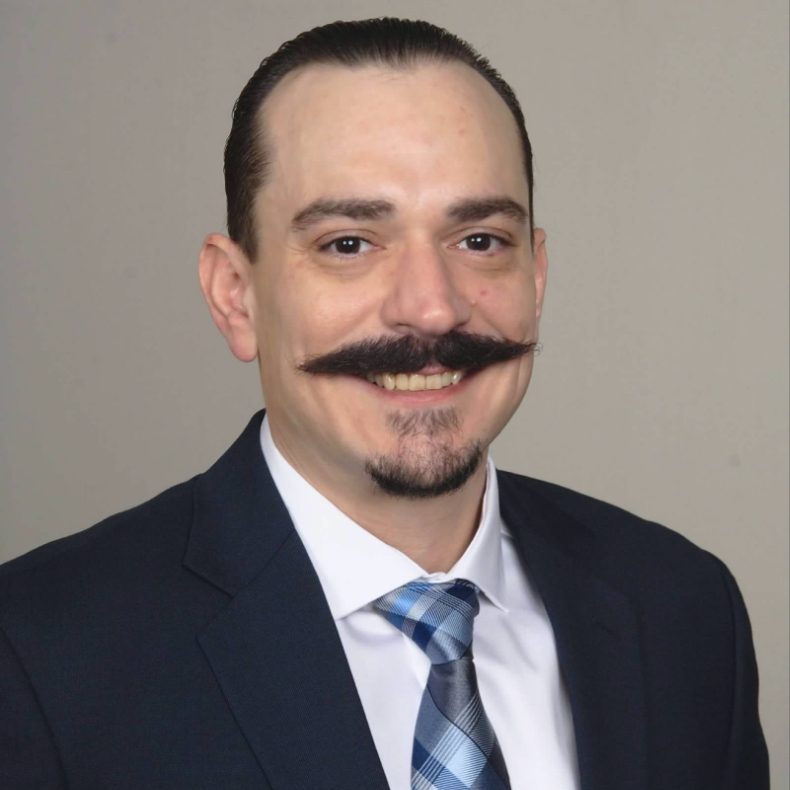 Bernie DeSantis III found his home when he encountered Insignia. These were people he was honored to work with, doing a quality of work you just don't see very often. Intelligence and technical savvy a given; the Insignia team brought unique creativity to their solutions and formed true relationships with clients based on trust, integrity, and a good dose of fun. Real people. Doing amazing work.
Real people, real conversations, real solutions, with sleeves rolled up—that is the Bernie DeSantis experience. To Insignia, he brings his gift for making people feel at ease: clients feel heard, and learners feel comfortable. Plain language, devotion to results, and reaching people one-on-one.
Passing the baton to Bernie when she retired, Insignia founder Ann Debus ensured a smooth continuation of the legacy our longstanding clients depend on. Bernie's passion for this company and its clients is second to none. He constantly nurtures a network of brilliant individuals, each one an engaging storyteller you'd love to share some barbecue with.
Get to know Bernie. His kindness, dedication, and patience make even the most challenging projects smooth-sailing cruises to success.
A proven Leader with two decades of Sales, Instructional Design, Facilitation, and Virtual Production experience, Bernie's work has specialized in Consultative Sales, Customer Service, Instructor-Led Training, and Virtual Meeting Production. As an exceptionally high-performing individual, Bernie has earned a valued reputation in the industry for inspiring the best in his team and working in multicultural teams to achieve outstanding results.
An open and clear communicator at all levels, Bernie has demonstrated business and strategic vision and disciplined execution. Successes include a broad scope of experiences, encompassing problem resolution, training development and delivery, change management, client/vendor relations, team leadership, and new business development. His unique ability to quickly learn new products, processes, and procedures carves a direct path to creating effective training programs. Versed in assessing operational capabilities, creating, and implementing process improvements, and streamlining processes for optimal business efficiency.
Customized  Solutions
At Insignia Training Partners, we recognize that every organization has unique learning needs. That's why we provide customized solutions tailored to your specific requirements. Our team of experts works closely with you to understand your goals and develop learning programs that align with your business objectives.
Expert Resources
With our vast network of talented learning professionals, we can provide expert resources for virtually any standard, custom, proprietary, or industry-specific topic. Our specialists are highly qualified and experienced, ensuring that your learning initiatives are in good hands.
Strategic Partnership
At Insignia, we believe in building long-lasting relationships with our clients. Our consultative approach ensures that we understand your needs, goals, and challenges, and are committed to working collaboratively to achieve success.
Full Suite of Services
From needs analysis and program design to development and delivery to evaluation and continuous improvement, we offer a full suite of services to meet your learning needs. Our approach is flexible and customized, ensuring that you get the best possible outcome for your investment.